Development of the South Loop broke ground in 1979 with Dearborn Park. The idea was to create a suburban atmosphere in downtown Chicago to encourage families to stay close to work and create a more vibrant Loop district. The development was a hit and has continued to grow since. Over 30 years later the South Loop is a bustling, close-knit neighborhood, thanks to a multitude of neighborhood organizations and even Facebook.
In 1995 11th Street Lofts were developed as luxury live-work lofts offering owners the chance to live downtown and have their office at home. A strong building with nearly $1million in reserves it also has owner occupied store-fronts, keeping strength in the streetside commercial units and among condo owners, since they are also members of the association. This makes the building a close-knit community within itself. Some of the owners own more than one unit in the building and many have been owners for nearly two decades. This longevity in ownership has fostered a close community who enjoy organizing events with each other such as; pot-lucks, movie nights on the roof deck, and trick-or-treating for the kids.
With 1786sf unit 3B is one of the largest two-bedroom lofts you will find this close to the center of Chicago. Its high ceilings and abundant light keep it feeling spacious at all hours of the day. The open layout wastes no space. Being a former manufacturing building the floors and walls are very thick and built with brick and concrete, which drastically cuts any sound from neighboring units, allowing you to enjoy your apartment with nothing but the sounds of the city. Its proximity to the loop Museum campus the lake and Soldier Field make it the perfect place to host guests. A walk score of 94 shows that it is just steps from dining, entertainment, and all the amenities you may need for your urban lifestyle.
Come see for yourself at our open house for 1020 S Wabash 3B on Sunday, March 25, 2018 from 11:00-1:00 p.m.
This listing is presented by Nate Buttrey of eXp Realty.
Molly Heyen
312-772-3112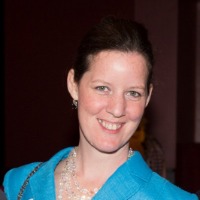 With a passion for cars and condos Molly races to find enjoyment in every aspect of life, but like any good race car driver or business professional she always researches her risks carefully to help h....