Spring may finally be in Chicago! Signs of a spring market are starting to show. Just a few more condos came to the market than were sold over the past month. We can expect this increase to continue for a little bit. The most common months to list a home are May, June, and July. The seller's market continues with many homes selling in three months, more or less. The more expensive homes are taking a little longer to sell, but they too are in a seller's market.
Bloomberg recently reported on the priciest zip codes in the U.S. While only two suburbs made the top 20 list, the Midwest list included four zip codes that are all within the Loop. Not every midwest zip code was in Chicagoland either, Missouri, Minnesota, and Ohio all had zip codes in the Midwest list as well. Living in an affluent neighborhood doesn't guarantee your home values will stay high, but it certainly helps, along with walkability, dining, entertainment, job, and school options, all of which the Loop has! Interestingly, the least expensive one bedroom that is currently listed is asking $179,000 for a loft at the south end of the neighborhood and the most expensive one bedroom is listed for $1,250,800 at Vista Tower, on the north end of the neighborhood.
Being only 1.5 miles apart, they both have world-class access to shopping, dining, and entertainment. One is on the river, but they both have quick access to the lake. It's a beautiful concept to realize how easily one can purchase a starter home in this neighborhood and keep buying upwards indefinitely within the same neighborhood.
We can always dig deeper into this data. Please let me know if you would like to research a specific property, price range, or area.
Molly Heyen
312-772-3112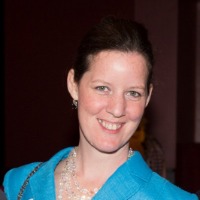 With a passion for cars and condos Molly races to find enjoyment in every aspect of life, but like any good race car driver or business professional she always researches her risks carefully to help h....