In 2017 the median sales price for condos in the Loop was $340,000. The Loop is a great neighborhood. With prices ranging from $129,000 for a studio apartment to $10 million for a brand new 5b/5.1ba condo, anyone can and does live here. Our report will focus on the median priced condos to give you a quick sense of the market.
Each property is unique and every home has a different story. We can always dig deeper into the data or adjust a report to suit your real estate needs. Please let me know if you would like to research a specific property, price range, or area.
Most of the homes that are available are in the $250-450k range. The most activity we have seen is in the $250-350 range. From about $250-300k most of the homes are 1 bedroom condos. Many more 2 bedroom condos become available from $300k and up. 1-2 bedroom condos tend to sell the fastest across the city. They have the largest pool of buyers since they are affordable for first time home buyers, as in-town second homes, and for investors.
With that said, the month's supply of inventory is less than 6 months across the board. This means these homes are all in a seller's market. The demand is higher than the supply. We can also see that the market is moving fast by looking at the average days on market. Most homes are selling in less than 3 months. However, as we can see in the $450-550k range a seller's market isn't fool proof. The two homes that sold had an average market time of 206 days. In a market like this that usually means that one home took a long time to sell, which in turn, caused the average market time to go up.
There are many reasons for a home to take long to sell. It could be due to a high price, the amount of work that needs to be done to bring it up to date, the location, or even other factors that are out of the control of the seller and his team. If you want to sell quickly it's important to price your home according to market value and make it as move-in ready as you can. Contact me for a personalized evaluation of your home.
Molly Heyen
312-772-3112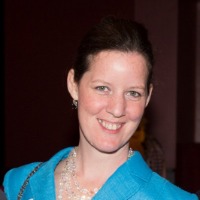 With a passion for cars and condos Molly races to find enjoyment in every aspect of life, but like any good race car driver or business professional she always researches her risks carefully to help h....