In 2017 the median sales price for condos in the South Loop was $350,000. We've been seeing low inventory rates and fast market times for over a year in this neighborhood. In fact, in a fascinating map about median home prices throughout Chicagoland, Crain's reported that there has been a 3.8% increase in prices in this neighborhood over the past year.
It's not surprising when you look at how much building is happening in the neighborhood. The new Wintrust Arena near McCormick Place has already had a big impact on the neighborhood by attracting visitors for various types of events. Construction is also underway for the new South Loop Elementary School. The four-story school will serve up to 1,200 students from Kindergarten through eighth grade and will have expanded boundaries to serve most of the Loop as well as the South Loop. These developments along with a variety of condos, apartments, and hotels that are being developed in the neighborhood will poise the South Loop for continued growth for the year to come.
Just like in the Loop most of the condos available are in the $250-350k range and the month's supply of inventory in all of these price ranges is under 3 months. These homes are still deep in a seller's market and we will likely see values continue to increase throughout the year. Sellers will need to be careful not to get ahead of the market when pricing their home. No matter what the state of the market is buyers are the ones who ultimately determine what a fair value is for the home. If a seller decides to list for over value because he knows prices are going up he could lose out in the end. Even in a fast moving market buyers don't want to purchase a home for more than it is worth and homes don't appraise for more than they are worth. So, if a seller lists his home for too high over the current value buyers will either wait until the price drops to under value or the home might not appraise. In either case, the seller might be forced to lower his price to a lesser point than he could have sold at had it been priced at a fair market value from the start. Please contact me for a personalized evaluation of your home and a free consultation about how to price it for visibility.
Molly Heyen
312-772-3112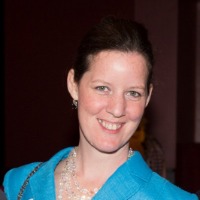 With a passion for cars and condos Molly races to find enjoyment in every aspect of life, but like any good race car driver or business professional she always researches her risks carefully to help h....