In 2017 the median sales price for condos in the West Loop was $411,000. This has been one of the hottest neighborhoods in the city since Google opened its Chicago headquarters in December of 2015. In January of 2016 the median price range over the prior year was $360,000 and over the course of that year it only went up a bit to $369,501. This current jump to $411,000 is a great illustration of how positively development has helped the area. Already known for its phenomenal collection of world-renowned restaurants along Randolph Street and being home to Google and soon McDonalds if Amazon were to move to this neighborhood perhaps we should start calling it Little (Silicone) Valley.
In any case, sellers are having a ball right now! It's common advice to only buy if you plan to live in the home for 5-7 years, at least. The average homeowner stays in their home for 11-13 years before selling. Five years ago, in 2013, the median sales price was at $285,000, which was just about its lowest after the market went sour. Can you imagine if you were a young couple who just bought their first home in 2013 and were now ready to sell and expand? Your equity might be enough to move you into the home of your dreams or perhaps you can cancel your PMI! Whether you are thinking of a move or not if you own in the West Loop now is a perfect time to evaluate your asset in preparation for your future.

Molly Heyen
312-772-3112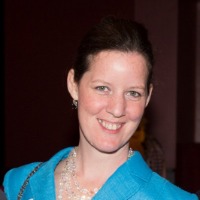 With a passion for cars and condos Molly races to find enjoyment in every aspect of life, but like any good race car driver or business professional she always researches her risks carefully to help h....