The spring market in the Loop is going strong with more homes on the market since last month and more sales! Developers are still showing confidence in building up this neighborhood. Related Midwest and Skidmore, Owings & Merrill just unveiled their plans for the former spire site. Perhaps a less ambitious project than the Spire was this design plans to bring a little old world Chicago back into modern architecture.
Two towers will house a hotel, condos, and luxury apartments. The mixture of uses can help it thrive in different economic conditions. A series of steps along the side of both buildings will create large terraces for many units and also calls back to famous Chicago architecture such as the Sears (Willis) Tower, the UBS Building, and soon enough Vista Tower. The lower levels will have a terra cotta facade, reminiscent of Chicago's historical buildings such as the Rookery Building, the Reliance Building, and the Wrigley Building.
Another bonus to this project is that Related is also planning to complete DuSable Park, adding a little more greenery east of Lake Shore Drive. The project still needs financing and zoning approval, both of which can take a long time. Related is currently projecting the towers to be completed by 2023. If it moves forward the city will have a very nice addition to its skyline!
We can always dig deeper into our data. Please let me know if you would like to research a specific property, price range, or area.
Molly Heyen
312-772-3112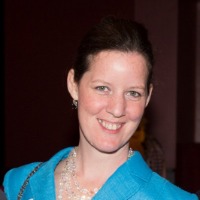 With a passion for cars and condos Molly races to find enjoyment in every aspect of life, but like any good race car driver or business professional she always researches her risks carefully to help h....