We haven't seen any drastic changes in the market over last month, but developers are clearly working on some big moves in the future! This morning we attended the Crain's Real Estate Forum Breakfast where the topic was development in the south and west sides. Some of the concerns the developers and city official on the panel had were ways to keep Chicago affordable and to develop neighborhoods without pushing the current residents out. Another concern was how to develop an area in a way that brings in jobs and retail to support the residents. For example, one of them had plans to bring a large number of residential properties to Pullman, but when he started working on the plans he realized the neighborhood needed jobs, so he brought in retail and convinced Method Soap to move a factory to the neighborhood. Taking this approach to revitalize the neighborhood resulted in more jobs and a draw to bring in more housing.
Later today it was reported that Related Midwest is looking to build 10,000 homes in The78, the project they are developing on the west edge of the South Loop. While this is more than twice as many homes as Rezko planned for the development and also more than were built at Central Station the article was quick to note that this could change if there is more demand for office space. For example, as far as anyone knows the area is still a contender for the Amazon headquarters which may be looking for 8 million square feet! To give you a sense of proportion, the Merchandise Mart is 4.2 million square feet, 25 stories tall, and takes up about 6 or 7 acres of land. Amazon's current headquarters is 37 stories tall. So, if they were to move to the South Loop and build new we know the building will be large, but we don't know how much of that valuable land it will take up. Are they going to start small and build up or out? Either one can have a significant impact on how many residential units Related is able to build on that land.
Molly Heyen
312-772-3112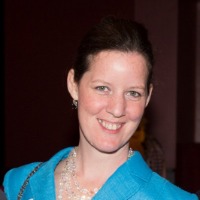 With a passion for cars and condos Molly races to find enjoyment in every aspect of life, but like any good race car driver or business professional she always researches her risks carefully to help h....