The Loop market is moving fast with more homes sold over the past month than were under contract during our last report, in nearly every price range! In the $250-350k range there were 10 homes under contract last month and since that time 15 homes closed, just as many came to the market. It's important to look carefully at what is moving and at what speed, rather than just the average days on market. The $250-350k price range is a good example. The average days on market was 116, but only 1/3 of the sold homes took over 100 days to sell. Nearly the same amount of homes took less than two months to sell and one home only took 7 days!
We are still deep in a seller's market with the month's supply of inventory hovering around 3 months. This is good news for sellers because it means home values are still on the rise. Sellers need to be careful to continue listing at a fair market value, or even a little below. Everyone likes a deal, so pricing your home just a little low is a proven way to drive up demand and encourage a bidding war. If you want to sell for a higher price than the comps suggest starting a bidding war is the way to do it!
We can always dig deeper into this data. Please let me know if you would like to research a specific property, price range, or area.
Molly Heyen
312-772-3112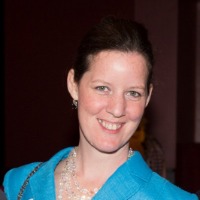 With a passion for cars and condos Molly races to find enjoyment in every aspect of life, but like any good race car driver or business professional she always researches her risks carefully to help h....