In 2017 the median sales price for condos in the Near North Side was $397,500. Comprised of Streeterville, River North, and the Gold Coast this is one of the most well-established areas in the city and historically one of the most sought after. As a result, it is a pretty dense neighborhood with a significantly higher number of condos than the other downtown neighborhoods, as well as some of the highest priced condos. While this neighborhood is also in a seller's market home values have been pretty steady for the past few years. The median sales price has only climbed by about $20,000 over the past four years.
Even though prices are holding steady sellers are enjoying short listing times of just under two months, on average. When some people hear that it's a seller's market they get excited and try to price their home ahead of the market. However, this is a dangerous strategy. Buyers are comparison shopping. Just like you might weigh out the benefits of two products on Amazon then if they are close enough choose the one that is less expensive buyers will do the same with condos. Listings get the most views in the first two weeks of being on the market. Sellers can easily capitalize on this by pricing for visibility. See the chart below to learn how pricing above or below the market value affects what percentage of buyers will come across your listing in any market!
Molly Heyen
312-772-3112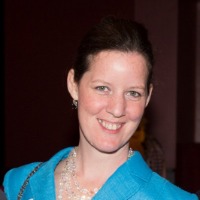 With a passion for cars and condos Molly races to find enjoyment in every aspect of life, but like any good race car driver or business professional she always researches her risks carefully to help h....