On Monday Chicago was, again, named the top metro area for corporate relocation. In light of that Crain's posted an interesting article, just yesterday, about the variety of company headquarters that are being attracted to the West Loop to stay or be in proximity to the new McDonald's headquarters, making meetings among executives much easier. All of these jobs being moved into the city will make living downtown much more attractive to many workers. The area is walkable, commute times will be much lower, and shopping and entertainment is plentiful.
This news is great for every downtown homeowner. Making downtown more desirable to live in will extend the seller's market we have been seeing all over downtown. We mentioned in the last report that prices in the Near North Side have been comparatively steady to the booming markets of the West Loop and South Loop, but the desirability of the neighborhood has not wavered. If the influx of corporate headquarters brings an influx of buyers we may see prices in this neighborhood push up more than they have been. Homeowners in the Near North neighborhood are in a great position. If they are planning to stay long term they have good reason to expect their values to continue to rise for a long time, but if they are thinking of selling they can at any time and feel confident about netting a fair and good price for their home.
Molly Heyen
312-772-3112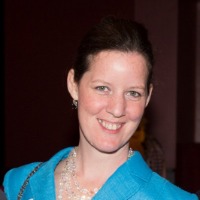 With a passion for cars and condos Molly races to find enjoyment in every aspect of life, but like any good race car driver or business professional she always researches her risks carefully to help h....