Inventory has picked up a little bit over the past month. Homes are still selling quite fast, but in most price ranges more homes came to the market than went under contract. If we compare these graphs to last month we can see that the average days on market has increased as well. Overall the average market time for condos in the South Loop was 97 days. About 30% of the sold homes had a market time of under one month, however, nearly 60% took over three months to sell. While these numbers might sound at first like the market is slowing, at 3 months of inventory we are still very deep in a seller's market. A balanced market is 6-7 months of inventory and a buyer's market is over 7 months.
With all of the cranes popping up along our skyline one might think we are about to see an influx of inventory, which we are, however, a surprising number of the buildings that have broken ground in the South Loop are rental. Additionally, the median home price in the neighborhood is currently $326,000, while the median list price of new construction in the neighborhood is $1,155,000 with a minimum of $570,000. The buildings that are going up are targetting a different demand than the majority of home buyers in the South Loop are looking for. This is good news for sellers. The new construction increases the livability of the neighborhood, which in turn increase home values by driving up demand. Being such an easy walk to the Loop and accessible to Grant Park and the lake the South Loop is a neighborhood that is prime for buyers and for anyone looking for increasing home values. Now is a great time to move in while the median home price is still under $400,000 and you can get a sizeable condo just steps from the center of the city and all of its entertainment. Please contact me for more information about the neighborhood and how to find a great condo that is increasing in value.
Molly Heyen
312-772-3112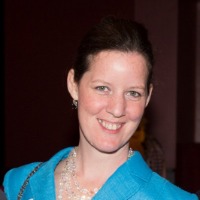 With a passion for cars and condos Molly races to find enjoyment in every aspect of life, but like any good race car driver or business professional she always researches her risks carefully to help h....