In our last report we talked about the overall movement of this neighborhood and how it has been booming for the last few years. If we look at the movement over just the past month we can see it paints the same picture. Across the board we are only seeing 1-2 months of inventory and if we look at the how many homes are available this month, how many went under contract and sold, compared with the numbers we saw last month we can see that homes are coming to the market just about as quickly as they are selling. This is keeping inventory levels steady and low! We have one more month of winter season in Chicago and the weather has been quite warm lately. In general, most homes come to the market in April, May, and June. March is often a time for spring cleaning and prepping your home for sale. While we are likely to see a rise in inventory over the next two months these levels are so low that the seller's market will likely continue through the summer.
If you are thinking of making a move to the neighborhood you will want to be prepared for bidding wars and perhaps having to make an offer on multiple homes before locking into one. While searching for your dream can be an exhilarating experience it can also be very stressful. When you are ready to take a break and just take in the neighborhood check out the community calendar for a taste of the neighborhood and a nice way to wind down!
Molly Heyen
312-772-3112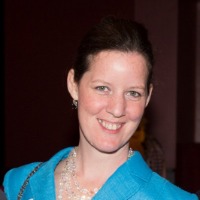 With a passion for cars and condos Molly races to find enjoyment in every aspect of life, but like any good race car driver or business professional she always researches her risks carefully to help h....