The summer market is coming into full swing as we see an increase in listings and a decrease in market times. Buyers are going to have a lot of competition this summer, so it is very important to be ready to make an offer when going out to find a home. Lenders are even responding to this by offering products to help speed the loan commitment process and allow buyers to offer a much shorter closing period when submitting a contract to the seller. This can give a buyer an extra leg up in the negotiating process and may be just what he needs to secure the deal.
While many homes in this neighborhood sell themselves sellers can also welcome buyers by teaching them about the community. Facebook has become a great resource for neighbors to meet, chat about the neighborhood, and get to know one another. Community events are another great way to bring neighbors together. One thing sellers can do is provide a list of neighborhood activities that buyers can attend so they can meet other neighbors and see why that seller's unit is in the best part of the neighborhood.
One example of this type of activity is the 2018 Bike the 2nd Ward with Alderman Brian Hopkins. This 8-mile ride, on the morning of May 20, will weave through the Near North Side and also offer plenty of opportunities to learn about the neighborhoods and meet neighbors who can talk about specific buildings and give insider knowledge about life in the Near North Side. Share it with your buyers or go out yourself and meet some neighbors. https://tinyurl.com/bike-2nd-ward
Molly Heyen
312-772-3112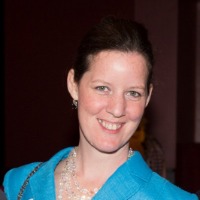 With a passion for cars and condos Molly races to find enjoyment in every aspect of life, but like any good race car driver or business professional she always researches her risks carefully to help h....