Dining and entertainment spaces continue to develop in and near the Loop, keeping the demand for housing up, as we have been watching. Lettuce Entertain You Enterprises has just signed a lease for a four-story space on the river at Clark. Part of the space will be used for the new restaurant RPM on the Water, which is expected to open in the summer. Residents of the Loop consistently enjoy the walkability of the neighborhood, especially in the summer. With the riverwalk just steps away it's easy for Loop residents to stroll along the river on a weekend afternoon, pop into one of many restaurants for dinner and/or a drink and enjoy the evening breeze on their walk home.
It's no wonder homes continue to sell at the same pace in which they are listed. Businesses and jobs keep moving downtown and necessities and entertainment are just a stone's throw away. Buyers in this area will need to be ready to jump when their dream home comes available. Properties are selling fast and bidding wars are likely to continue for quite some time.
We can always dig deeper into this data. Please let me know if you would like to research a specific property, price range, or area.

Molly Heyen
312-772-3112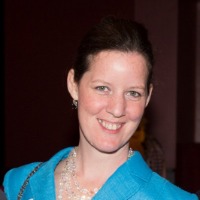 With a passion for cars and condos Molly races to find enjoyment in every aspect of life, but like any good race car driver or business professional she always researches her risks carefully to help h....