It's no secret that developers have taken over the downtown skyline and the Near North Side is gaining the largest number of new towers. While there is a mix of hotels, condos, and apartments the majority of the buildings will be apartments. As we discussed last month the neighborhoods that make up the near north side have been consistently desirable and home values have been steady with an upward trend. Having most of the new construction will certainly advance the desirability of these neighborhoods. Hotels increase restaurant and entertainment options as well as tourism and neighborhood awareness to the world. An interesting thing that longtime neighbors may have already noticed is that hotels and apartments can act as stepping stones for new neighbors.
River North is the home to the University of Chicago's Booth School of Business, which consistently ranks as the first or second best MBA program in the country. Students from all over the world flock to the Near North Side neighborhoods to attend this prestigious school. Those in the weekend program tend to stay in hotels and those in the part-time program often rent in the various luxury high-rises near Gleacher Center. At the end of the program many of these students find high profile jobs with influential companies. With the influx of corporate headquarters that are coming to Chicago these students will have more opportunity to stay in the city and, therefore, the neighborhood in which they have spent the past few years. This is just one example of how the Near North Side is well positioned to continue to be a very desirable neighborhood for many years to come. A higher increase in apartments will also help keep the inventory of condos for sale down, which helps push prices up.
Molly Heyen
312-772-3112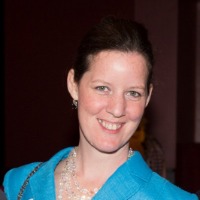 With a passion for cars and condos Molly races to find enjoyment in every aspect of life, but like any good race car driver or business professional she always researches her risks carefully to help h....