The South Loop market is holding steady compared with our last report. There are only 2-3 months of inventory and homes are selling in about 3 months, on average. Crain's posted an interesting article this morning about Chicago's shrinking population. While it's true, the population is shrinking the downtown neighborhoods are growing. An interesting statistic noted in the article was that all of the U.S. born residents who have moved out had an income of less than $75,000/year and the foreign born residents who have moved made less than $25,000/year.
This neighborhood is comprised of most of the 60605 and 60616 zip codes. Both of these zip codes have seen growth since the year 2000. 60616 has only seen a 2% increase, but 60605 has seen a 109% increase in population! The median household income in 60605 is $76,219 and the average is $98,880.
We can't yet tell what recent population changes mean for home sellers and buyers in the coming decades. While Chicago is seeing an egress of middle-skilled workers the demand for real estate among corporations and educated residents continues to grow. Many people are eagerly awaiting Amazon's choice for HQ2, but even if it goes to a different city don't forget all of the other major headquarters that are moving in; Caterpillar, McDonalds, Dyson, Beam Suntory, and Wilson Sporting Goods, to name a few. Some of these companies are moving from the suburbs, but even so, they will be demanding a variety of skill from its workforce and some of its workforce will demand housing with a shorter commute. If you are thinking of buying or selling in the South Loop remember to look at the big picture and consider how much the city's economy will really have an effect on your home.
Molly Heyen
312-772-3112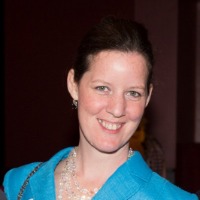 With a passion for cars and condos Molly races to find enjoyment in every aspect of life, but like any good race car driver or business professional she always researches her risks carefully to help h....