Aside from selling condos my husband and I also own a diy auto shop in Chicago. Part of that business is flipping cars. You hear about people flipping houses all the time, it's the same concept. Buy a car for under value, fix it up, sell for a profit. We are working on a car now that used to belong to a single dad with two toddlers. You can only imagine what we have found under the seats! The car is all fixed up and in good running order, but it still needs to be cleaned. In preparing a condo for sale people always talk about decluttering and staging. The same goes for a car. What is a little harder to grasp is the difference between decluttering to entertain your friends and decluttering for a sale.
If you were going to drive your friends around in the pictured car you might spruce it up by vacuuming and going over the leather with a special cleaner and call it a day. But if you want to sell it for top dollar you will take it to a detailer and let him work his magic to make it look like new. The same applies to your home. If you are entertaining a good once over with your everyday cleaning supplies and making sure everything is put away is fine, but when you are ready to sell it give it a good detail. Go over every corner, vent, and light switch to make sure everything looks like new to excite the buyers about your gem of a home!
*Don't underestimate the power of a professional, they do amazing work! These images are of a before and after example I borrowed from a detailer friend of mine at Chicago AutoGleam.
Molly Heyen
312-772-3112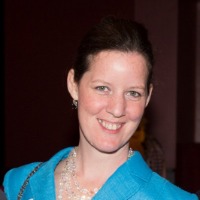 With a passion for cars and condos Molly races to find enjoyment in every aspect of life, but like any good race car driver or business professional she always researches her risks carefully to help h....