The pace of West Loop real estate hasn't changed since our last report. Homes are selling super fast within two months of listing. It's no wonder, the West Loop is a great neighborhood! Recently a neighbor shared an article about how healthy your neighborhood is. The three aspects the article focused on that make up a healthy neighborhood were opportunities to be outside and active, healthy food choices, and good public transportation. The West Loop is bursting with all of these.
Parks are sprinkled throughout the neighborhood. Heritage Green Park, across the street from Old St. Patrick's Church, offers a grassy respite surrounded by hi-rise towers. Further west Mary Bartelme Park has a new playground, iconic sculpture, and a dog park. Skinner Park is popular for sports, such as tennis, baseball, and basketball. Union Park also offers an outdoor pool. If that's not enough for you the neighborhood also has a huge selection of gyms where you can focus on a variety of disciplines such as cross-fit, boxing, or something more traditional.
If there is one thing the West Loop takes the crown in, among Chicago neighborhoods, it's food! Of course it has traditional grocery stores; Mariano's, Whole Foods, and Target. It also has specialty stores such as; Peoria Packing, H-Mart, and the French Market. Offering residents not only an abundance of healthy options, but also unique ones that are a destination point for other residents of the city. Additionally, Randolph street is lined with world-renowned restaurants and taverns. Giving residents the option of staying healthy when they go out too.
Transportation is also covered with the Green Line running along the north end of the neighborhood and the blue line along the south. Busses run everywhere in between giving residents the ability to go carless, if they choose.
Knowing all of this it's actually a little funny that an article titled "Is Your Neighborhood Hurting Your Health..." would choose the West Loop, perhaps one of the healthiest neighborhoods, as the illustrative image.
Molly Heyen
312-772-3112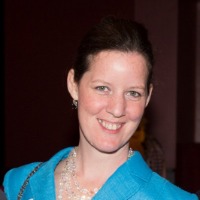 With a passion for cars and condos Molly races to find enjoyment in every aspect of life, but like any good race car driver or business professional she always researches her risks carefully to help h....