We've seen a clear spike in sold homes and a drop in market times, especially in the $250-350k and $550-650k ranges, respectively. There hasn't been a big change in the month's supply of inventory as the number of homes available hasn't wavered much. As the summer season hits full swing neighbors are venturing outside and exploring. This will bring more foot traffic into the current listings. Many times during the summer when we host an open house some of the people who come learned about it from a sign on the street as they were strolling by. While many would call these neighbors looky-loos who aren't serious they can be a good source for a buyer lead. If they already live in the neighborhood they could easily sell the benefits of the West Loop to their friends and by learning about real estate opportunities they may find something their friends would like that their friends might have otherwise missed.
Sellers who live near 115 S Sangamon might want to consider hosting open houses on Saturdays. The Green City Market opens this Saturday at that location and will be open every Saturday until October 27, from 8:00 a.m. - 1:00 p.m. With live music, entertainment for kids, and chef demonstrations this is a unique farmer's market that will draw attention from Chicagoans across the city. Imagine how this can sell the neighborhood and your home. A buyer could come for the farmers market, then visit your open house where they can imagine cooking the food they just bought, and round it off with a relaxed brunch to talk about the real estate and lifestyle they just experienced. Being one of the most desirable neighborhoods in the city, with a little push at the right time, the West Loop can sell your home for you!
Molly Heyen
312-772-3112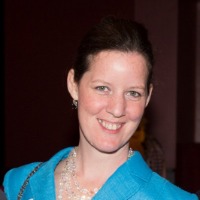 With a passion for cars and condos Molly races to find enjoyment in every aspect of life, but like any good race car driver or business professional she always researches her risks carefully to help h....